News
UPCOMING EVENTS
Saturday, February
28, 7 p.m.
Peggy and Richard Holland's Home
Cocktails, Conversation, and Canapes
Family Ministry winter dinner, rescheduled from February 21. Parents, couples, and singles welcome. Bring a friend. RSVP 301-320-2929.
Sundays, March 8, 15, and 22,10:15 - 10:55 a.m.Parlor
Baptism Preparation Classes

We invite all parents, grandparents, and godparents to attend this three-week course prior to baptizing their child into our church family. Please contact
Liz McReady
for information about baptisms at All Saints.
Sundays, March 8, 15, and 22
10 a.m.
Location - TBD

Adult Confirmation Classes

Interested in being confirmed, received, or reaffirmed? Contact
Karen Christian
in the church office at 301-654-2488.
Saturday, March 14, 3 - 4 p.m.
Parlor/Nave

Communion Preparation Class

For children ages 6 - 10. Is your child ready to learn about the Holy Sacrament of Communion? The children will be invited to celebrate Communion the next day, Sunday, March 15, during our 9 a.m. family service with special recognition from Fr. Ed. Please contact
Liz McReady
for more information.
Saturday, March 21, 9 a.m. - 12 noon
Memorial Hall

Visiting Ministry Training

Visiting Ministry Committee members reach out to fellow parishioners as Jesus Christ's disciples to ensure that each person among us is known, loved, and cared for. This is especially true of those who, temporarily or for long periods, cannot get out to enjoy the church community. The Visiting Ministry wants to add to their team. Your time commitment for this would be minimal, but your personal reward would be great. For more information, contact
Linda Hall
at 301-657-3336. To register, contact Linda or contact
Karen Christian
at the church office at 301-654-2488.
Tuesday, March 24, 10:30 a.m.
Nave/Great Hall

Women of All Saints Luncheon
Join the Women of All Saints for worship, lunch, and guest speaker. This month's speaker is Lois McDonald, the new Parish and Communications Coordinator at All Saints. Her talk is entitled, "All that is gold does not glitter, not all those who wander are lost."
Thursday, March 26, 7 p.m.4935 Bar & Kitchen
Ladies' Night Out
All ladies are invited. Hosted by
Lauren Lavin
.
Saturday, February 28, 10 a.m.Memorial Hall
Healing Prayer 101
Come discover a key component of evangelism and how we who are "alive in Christ" can be used by the Lord as he continues to heal people today.
Learn More
Sunday, March 1, 10 a.m.
Great Hall

Family Forum - ReFrame

Our lives are increasingly complex and so is our modern world. As a result, Christians often struggle to connect what they believe with what they do day by day. ReFrame addresses this challenge through a ten-week series that helps Christians connect faith with all of life. We want to help Christians open their eyes to see Jesus in new ways and then be filled with joy and confidence to live every aspect of life fully for him.
Learn More
Friday, March 20, 1 - 4 p.m.Great Hall

Thrift Shop Spring Show

Fashions, books, and gifts for the entire family. $5 donation at the door. All proceeds to benefit the Rosemont Center in Washington, DC.
Saturday, March 21, 12:30 - 1:30 p.m.
Memorial Hall

Lay Eucharist Visitor Training
Lay Eucharist Visitor (LEV) training is for those who want to take communion to individuals who are unable to come to church. Administration of the Eucharist is a powerful, tangible, and beautiful affirmation that we are all together members incorporate in the Body of Christ. Providing the Eucharist to shut-ins is particularly meaningful affirmation that they are loved and cherished by Christ and by the church. This training is a necessary component of Lay Eucharist Visitor licensure. LEV candidates are screened and recommended by the Rector to the Diocese for approval. Join us for this examination of the spiritual basis and the mechanics of this blessed sacrament. To register, contact
Karen Christian
in the office at 301-654-2488.
Saturday, March 21, 11 a.m. -2 p.m.Great Hall

Thrift Shop Spring Show & Luncheon
Join us for a delicious catered lunch with wine or iced tea, and shop for fashions, books, and gifts for the entire family. Tickets: $15/person (required)Contact Sally Griffin at 301-654-2735 for further information or to purchase tickets. All proceeds to benefit the Rosemont Center in Washington, DC.

WELCOME KAREN CHRISTIAN
Karen Christian joined the All Saints staff as the new office administrator on February 26. Karen is a native Washingtonian and lives an active life, volunteering for varied social action groups in DC and helping others in her community. She has four children and five grandchildren. She enjoys reading, riding motorcycles and roller coasters, surfing the web, and beaches. Among her many duties at All Saints, she answers the phone, greets visitors to the office, and keeps the office running smoothly. She brings her warm, caring personality and nine years of church administrative experience at Christ Lutheran Church in DC to this important position. Karen replaces Lois McDonald who has now assumed her new role as Parish and Communications Coordinator.

A BIG THANK YOU!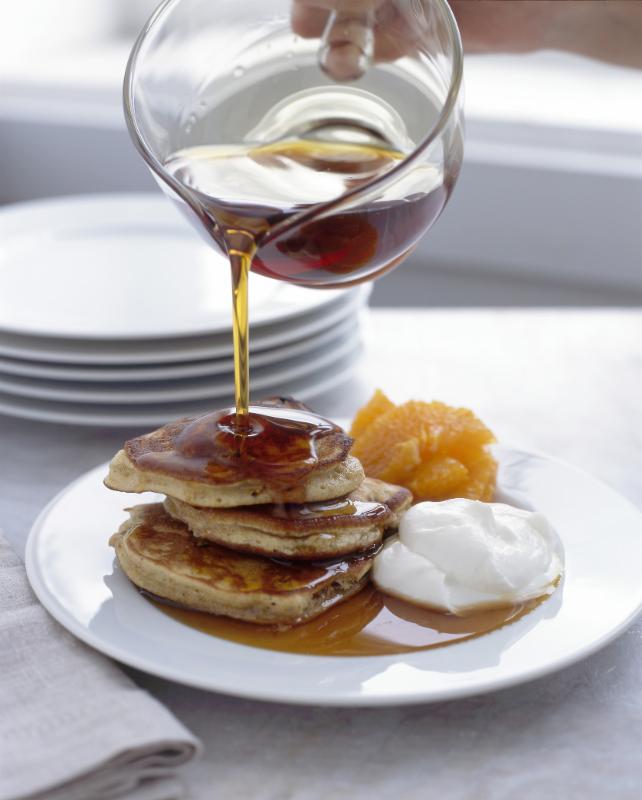 A big THANK YOU to everyone--students, parents, volunteers, participants--who helped make our Pancake Brunch a wonderful event. All the summer missions teams who will benefit from your participation and generosity are grateful!

THANK YOU FROM FR. TED
"I am only just back in my house from rehab following knee replacement (and pneumonia), but I would express my deep appreciation for those who made the commemoration of my 50th anniversary as priest cum book launch on February 1 such a splendid affair. I would cite not only Melissa and Tony Ortiz, its brilliant organizers, but also those who gave testimonials, handled the book sales, and saw to the excellent food. My appreciation goes similarly to those who visited me during my two-plus weeks in rehab, brought essential fresh fruit, and finally conveyed me back to my house. I hope to be able to express my thanks more adequately in the not distant future."

LENTEN FOOD DRIVE
Help us replenish the All Saints Food Locker throughout the Lenten season. Our supplies are low and many in need make their way to the church office for a nourishing meal. We are in need of:

Food
Water (12 oz. bottles)

Juice boxes or small bottles

Hearty canned or packaged soups, chili, stews, macaroni and cheese, and pasta

Canned or packaged tuna

Chips

Nuts and peanuts

Peanut butter crackers

Cheese crackers
All food products should be individually packaged and easily opened without additional utensils.
Toiletries
body wash
shampoo
lotion
toothpaste and toothbrush
All toiletries should be individually packaged.
Bring your donations to the church office on weekdays, or you may drop them off on Sundays in the Narthex in the "Lenten Food Drive" box.

IT'S TIME TO SPRING FORWARD!
Daylight Savings Time begins Sunday, March 8. Don't
forget to set your clocks an hour ahead.

WOULD YOU LIKE TO VISIT

RWANDA THIS SUMMER?
This mission trip is in partnership with the Falls Church Anglican and our Rwandan ministry partners: Bishop Mbanda, the Sonrise School, Pastor Deo of Prison Fellowship and his ministry to orphaned street children, and Anglican ministries such as the Mother's Union. Contact
Stacey Halota
for questions/application (703-625-3542). The trip is suitable for children 11 and up; anyone 15 and younger must be accompanied by a parent or guardian. Cost: Approx. $3,500/person (price to be determined by final cost of airline ticket). Application and deposit ($300) due March 21.

HAPPY BIRTHDAY
Gregory Allen
, Lillie Branson,

Brooks Brown III,
Bobby Carpenter,
Madison Foery,
Kenneth George III,
Haley Kaplan,
Mark Little,
Betsy Loyless, Meredith Mason, Reider McFeely,
Brendon McReady, Graydon Mitchell,
Laurie Morrison, Christina Neal, Charles Nicolson, Margaret O'Bryon, Kevyn Orr, Jr., Joan Palmer,
Mark Pape, Larry Pelesh, Jane Sayer,
Marley Schwarz
, Madeline Tell

WEBSITE ENHANCEMENTS
Check out some of the new features on the
All Saints website
, including an
improved calendar
with all the church's activities. There is also a ticker with time-sensitive information scrolling across the home page. Check out our
Facebook
page, too, and give us a "Like."